Fall/ Winter Collection 2019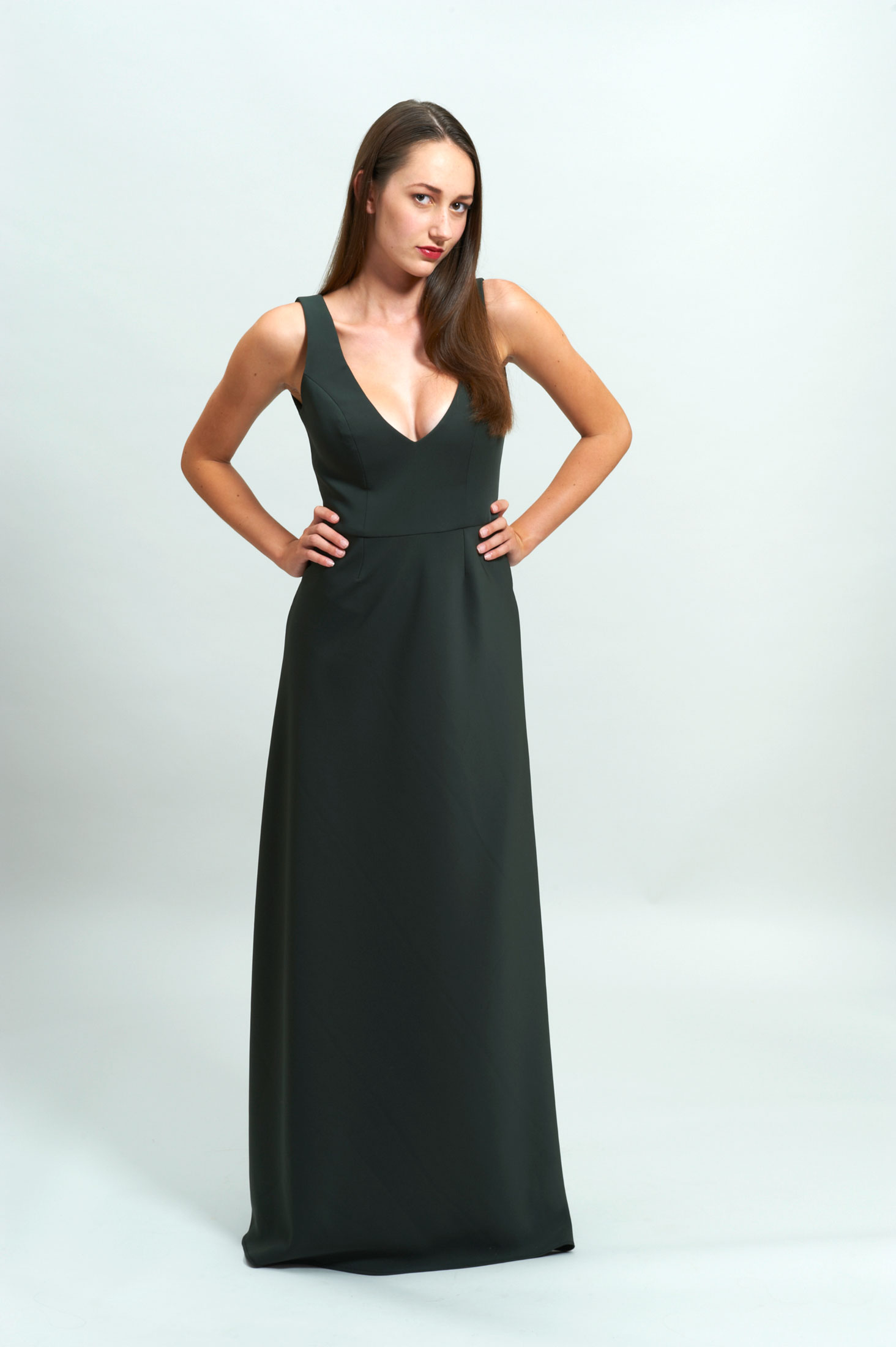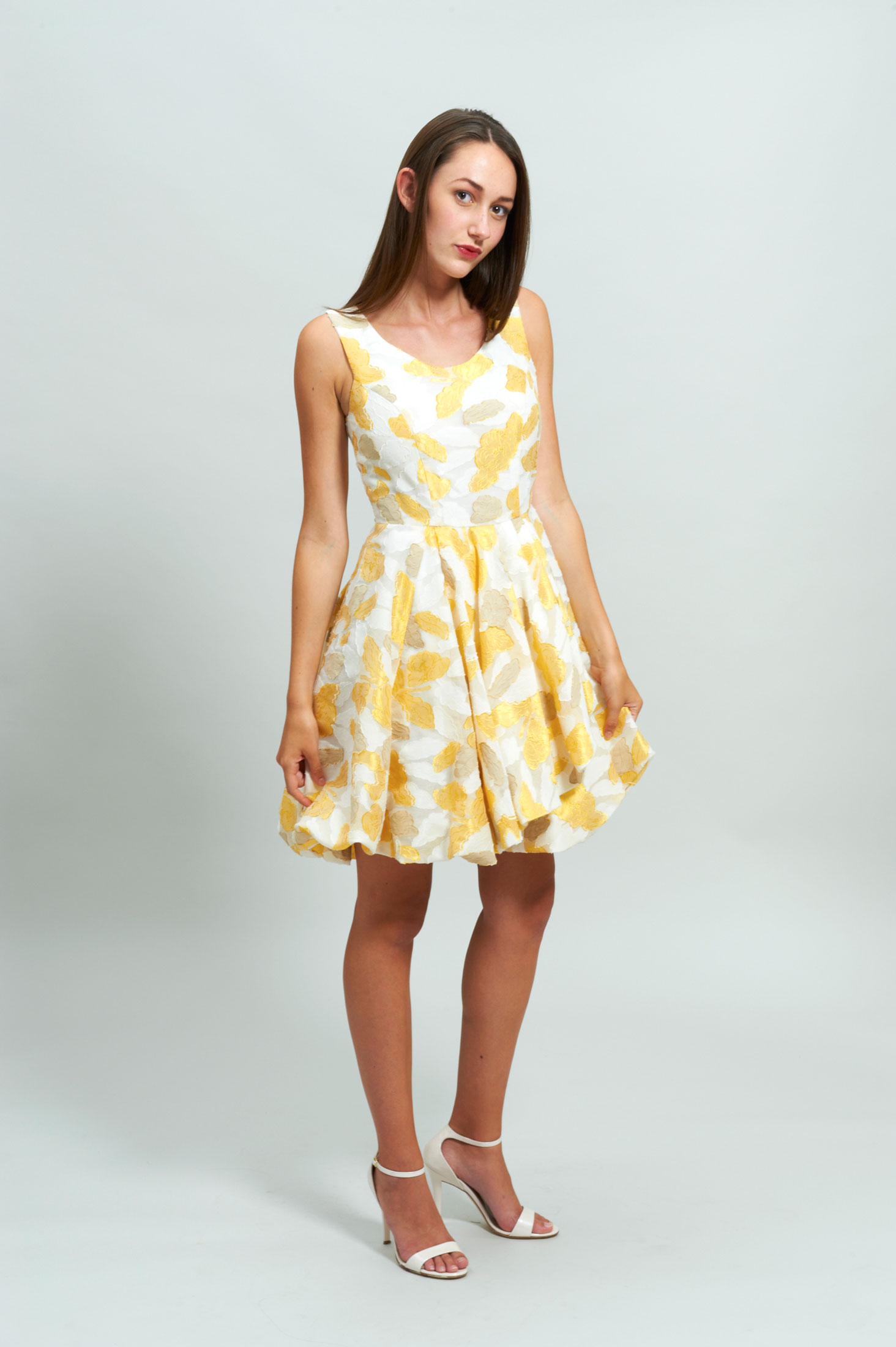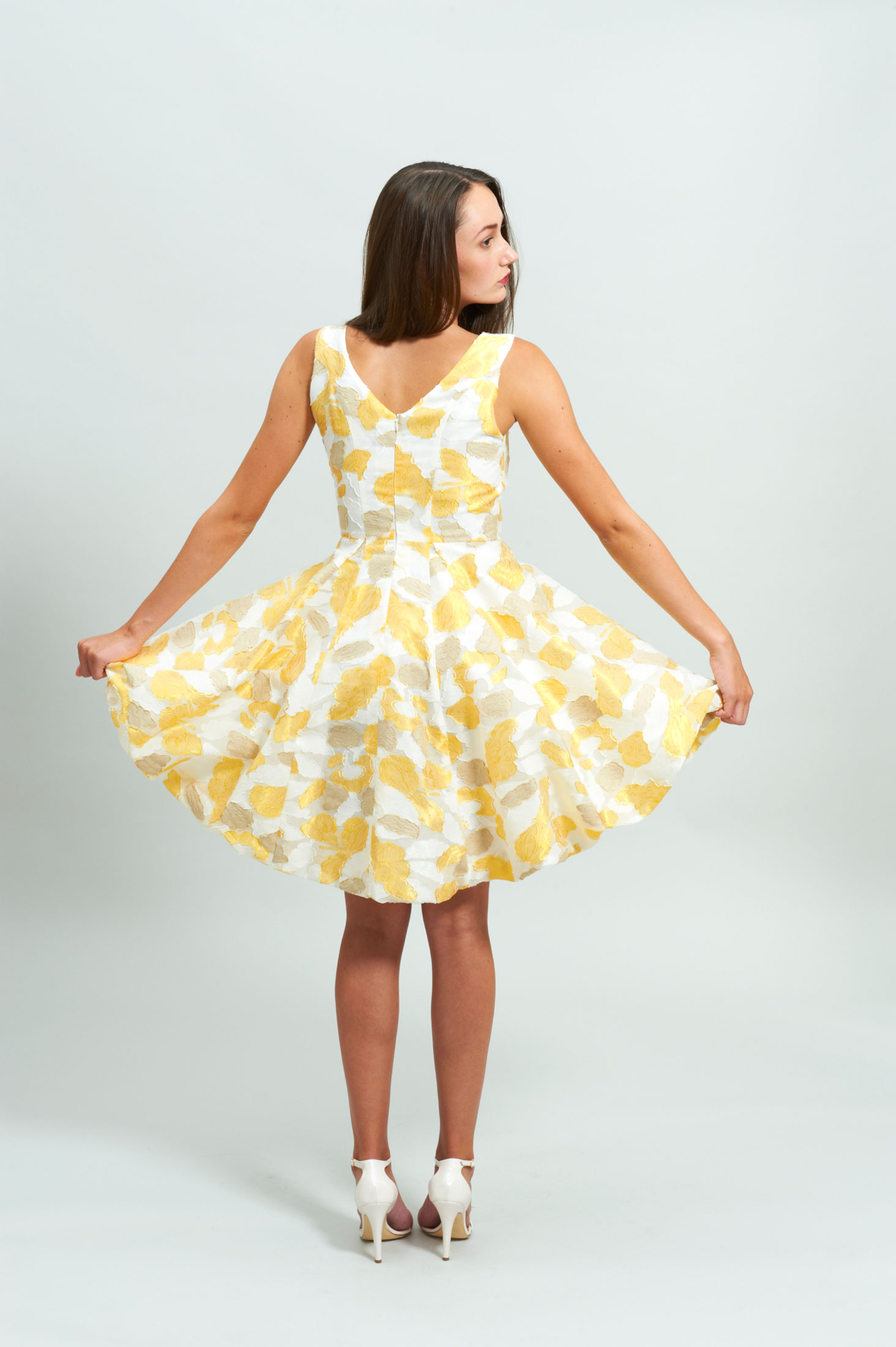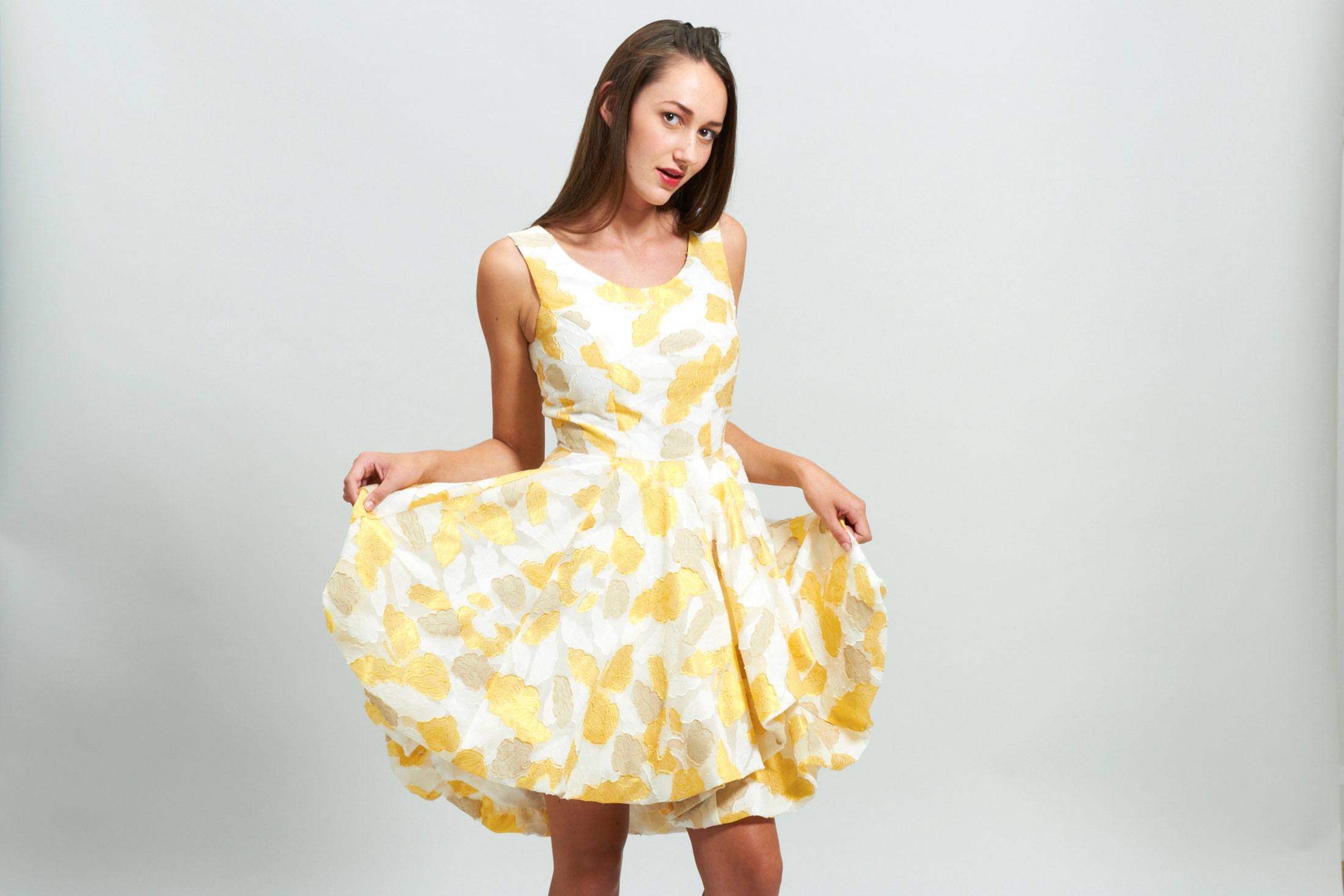 PERSONAL DEDICATION 
Aside from the welcoming and personal atmosphere, we provide what is hard to find elsewhere these days: an expert who accentuates your personality, 
We adjust handcrafted designs to perfectly fit your body in our very own atelier. If you have a special wish, we can always make a tailor made design for you.
PASSIONATE CRAFTSMANSHIP
We believe that unique, aesthetic and high quality clothing can only be created through immense passion and creativity.
LIVE THE LIGHT COLLECTION
"Live the light" is Alsamendi's collection, inspired by the richness of colors of dawn and sunrise – the intensity of dark colors before they fade and the strength of emerging colors when sunshine touches the sky.
This collection was made in Alsamendi's Atelier in Zurich where only finest materials such as silk, wool and cotton from St. Gallen were used.
Look C.1. She is ready to say "Yes" at City Hall in this beautiful bridal dress.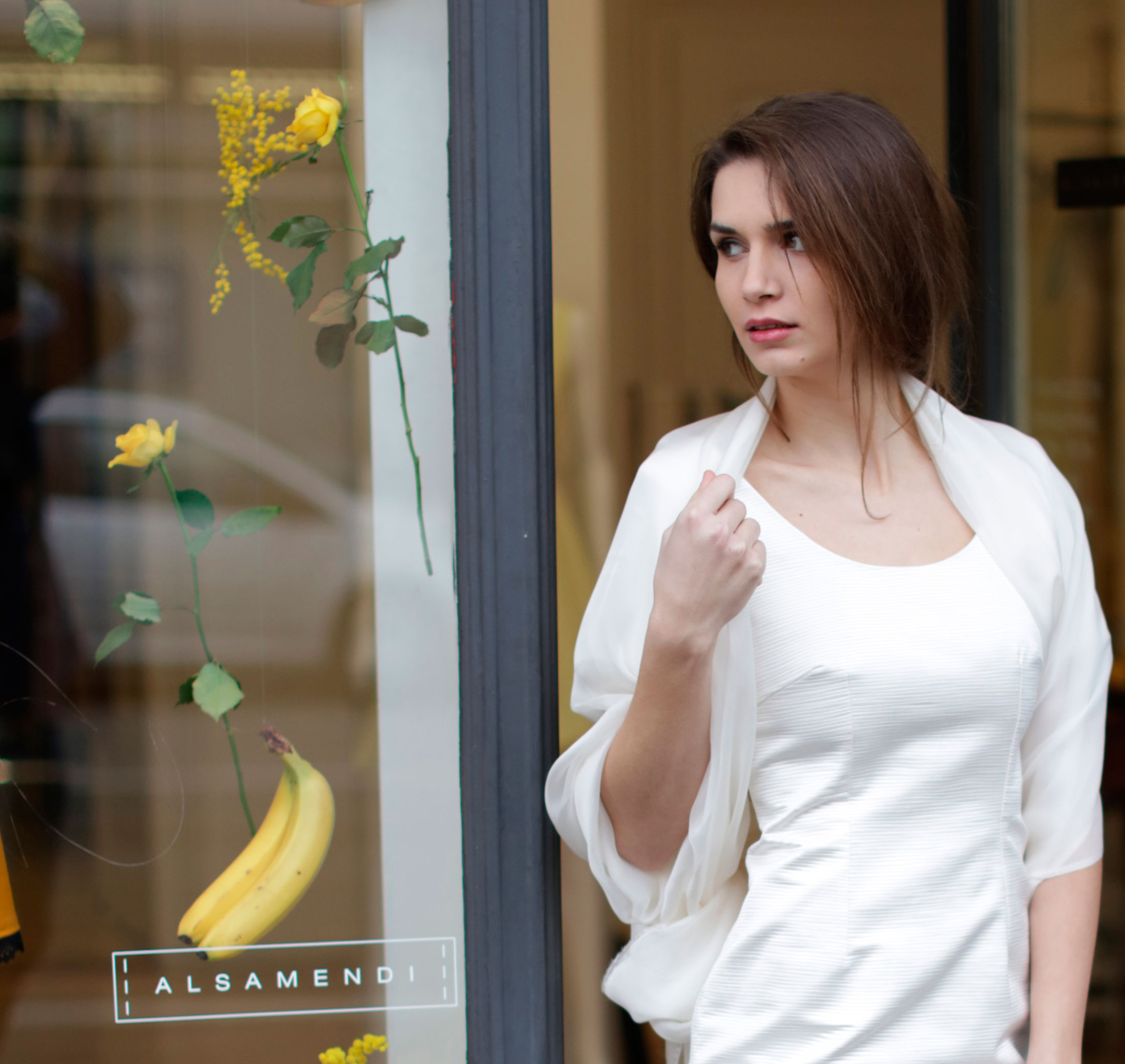 "Corrientes" collection is inspired by the currents constantly moving our lives – like the currents in the ocean. The collection was shot in Uruguay and is a tribute to Alsamendi's birth place.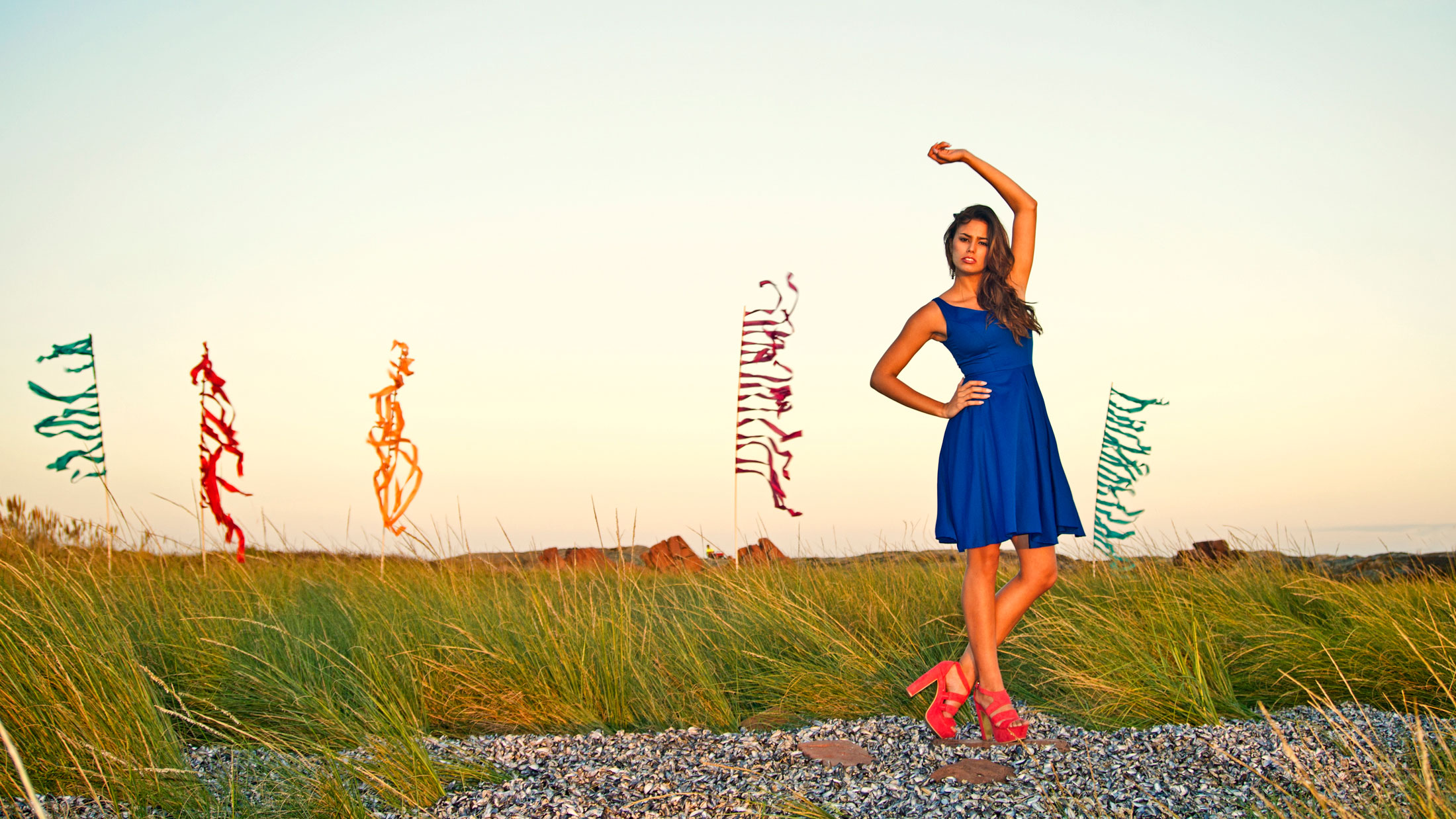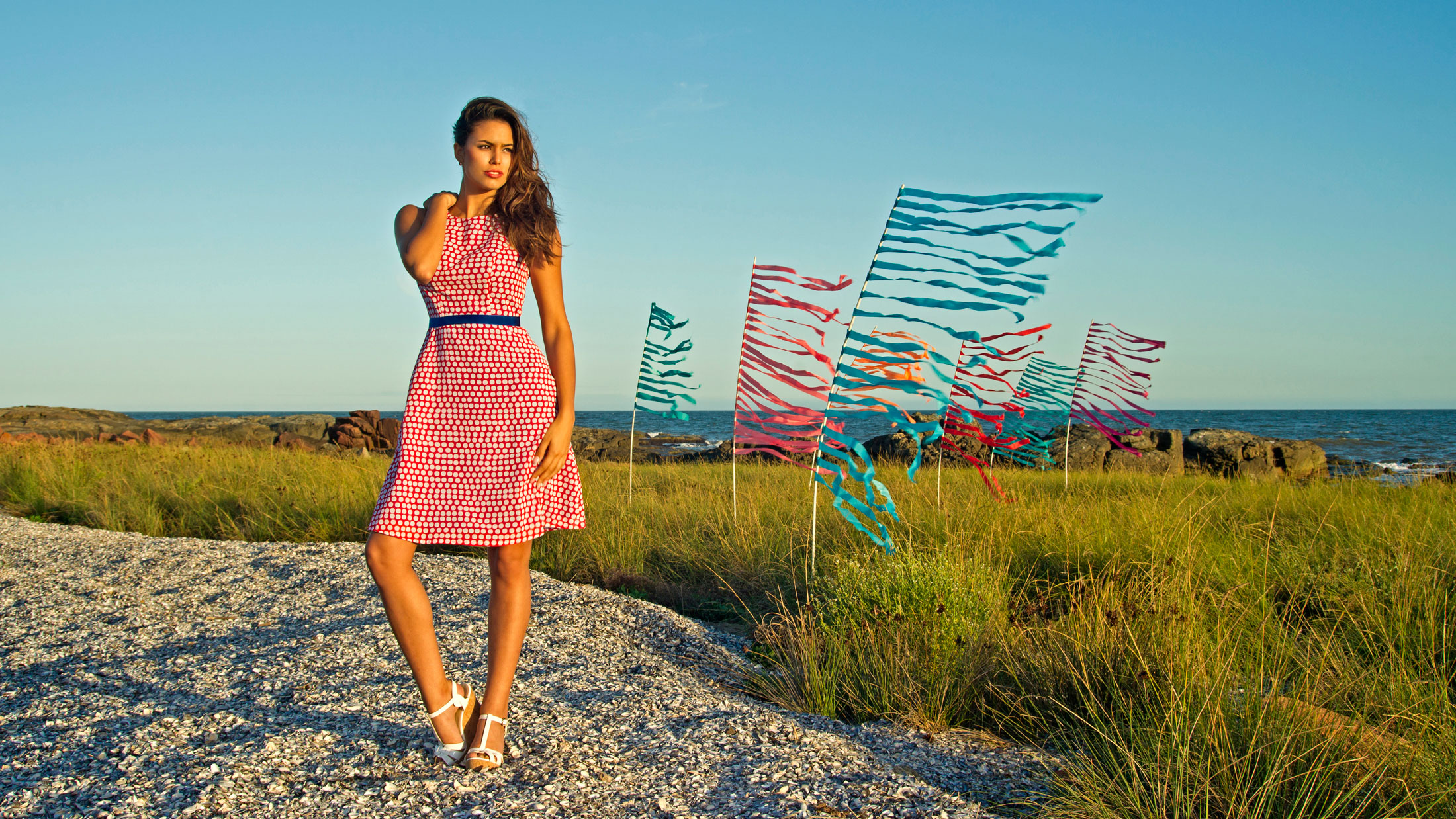 "Kaffeeklatsch" collection is vibrant, dynamic and fresh – just like a female friendship. This collection shows women at ease and always stylish. The dresses and coats – made in Zurich of course – are substantial items on our personal must-have list for get-together coffees and Ladies' nights. You can dance all night in Alsamendi's cocktail dress made out of cotton or enjoy tea and cake in a stylish but warm merino wool coat.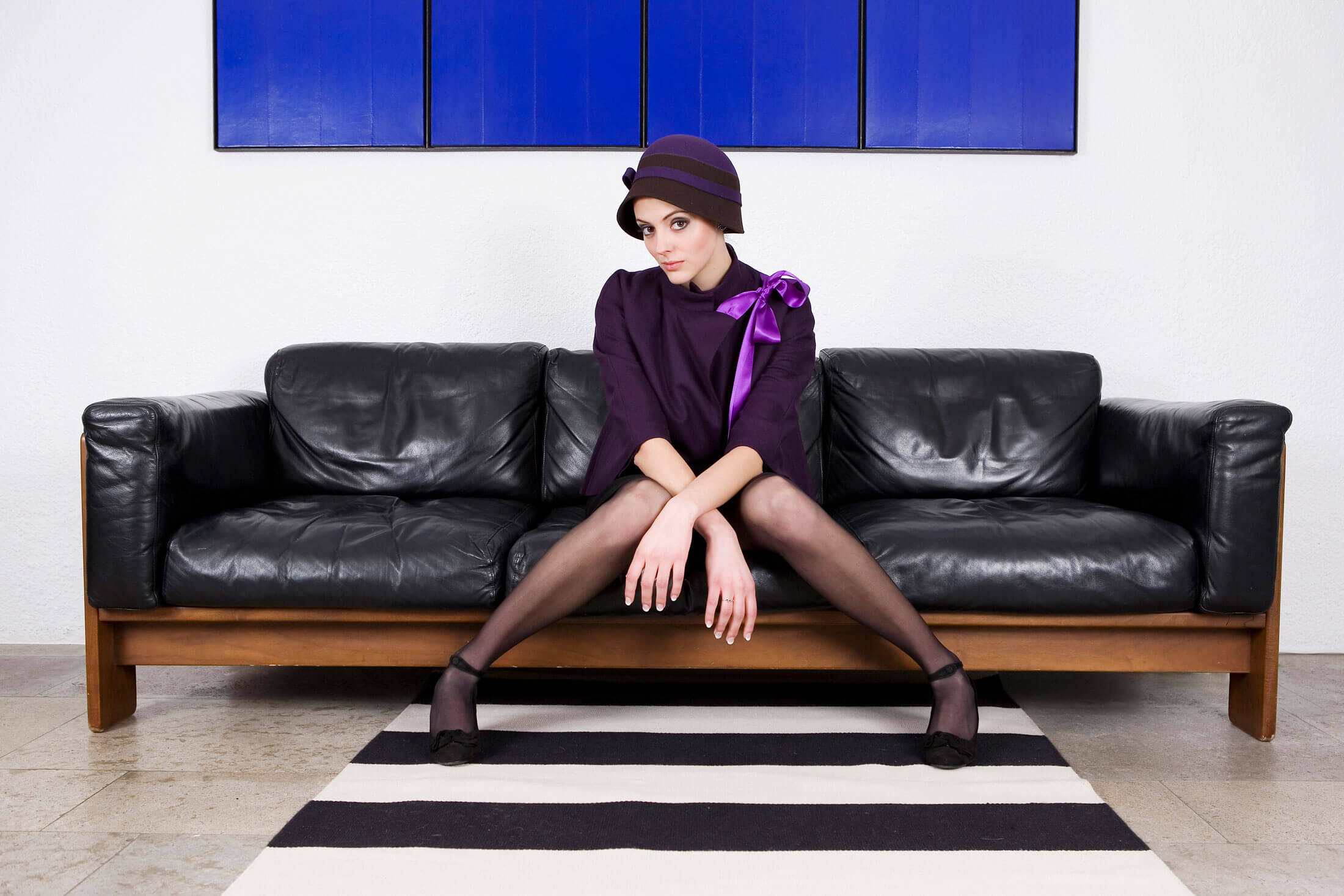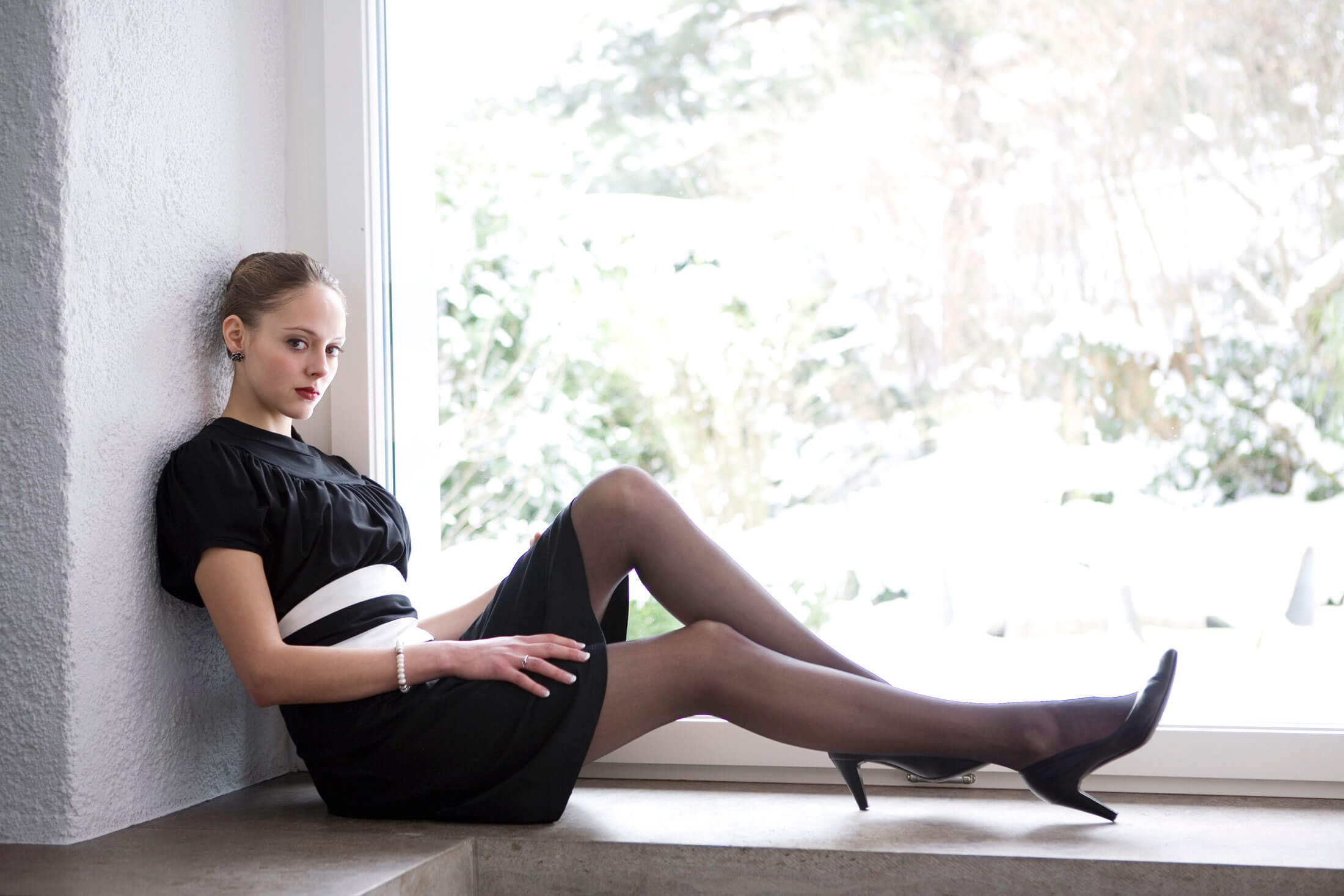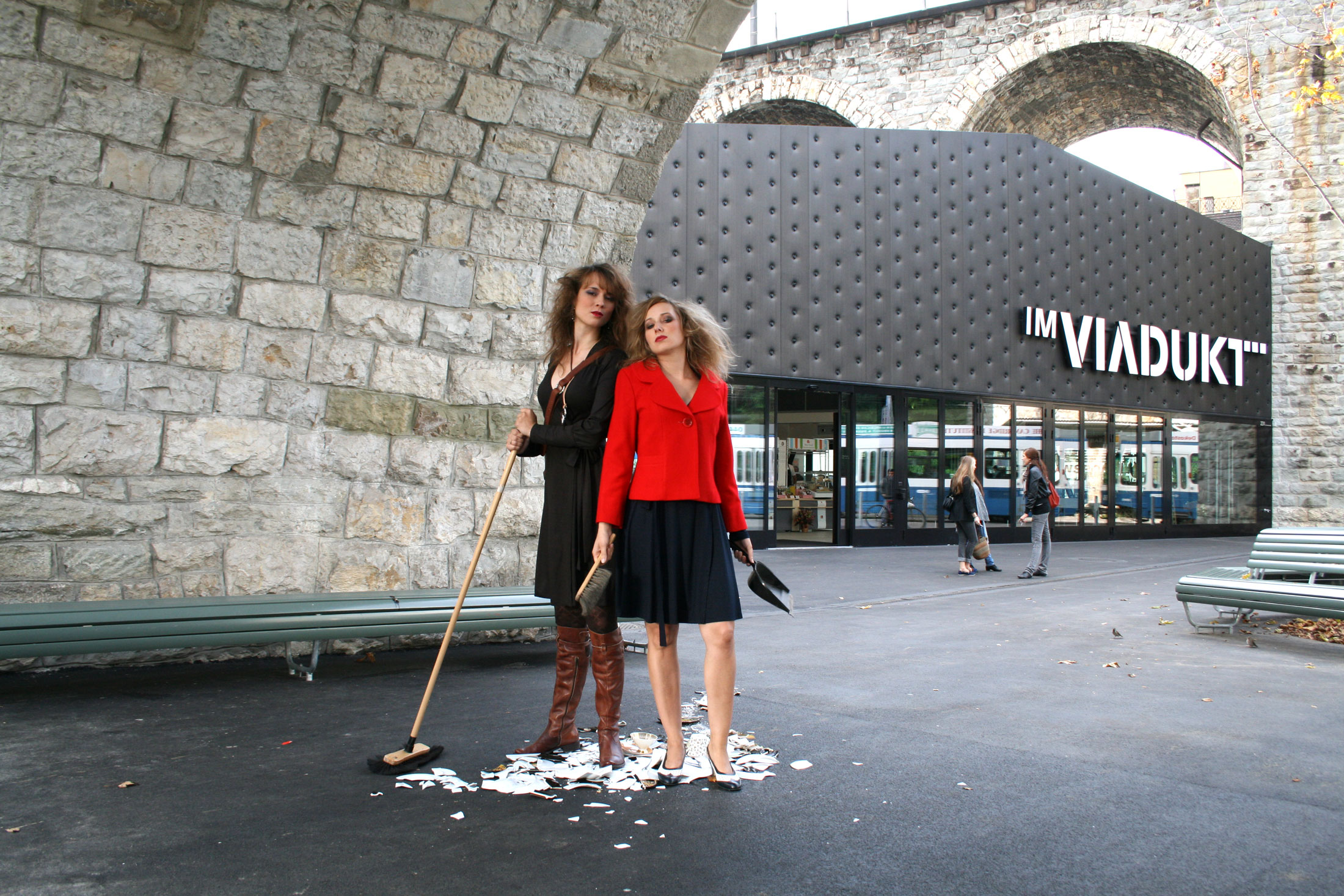 LOVING BORN BCN COLLECTION
"Loving Born BCN" is devoted to Barcelona – the place of origin of the Alamendi brand. These dresses are as beautiful as the city itself, the collection full of temper as its culture and people, combined with Swiss premium tailoring and embroidery from St. Gallen, fused together in our Atelier in Zurich.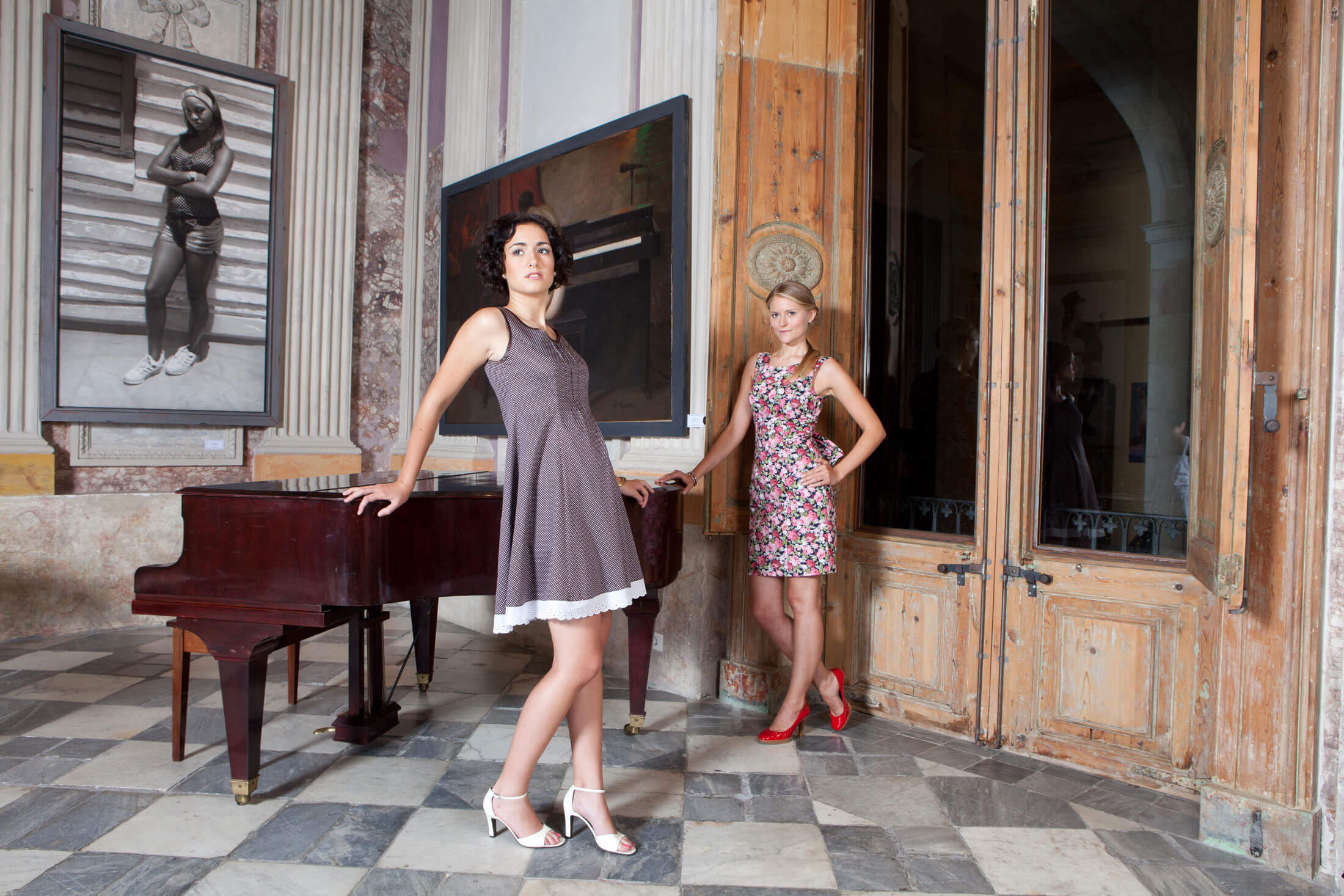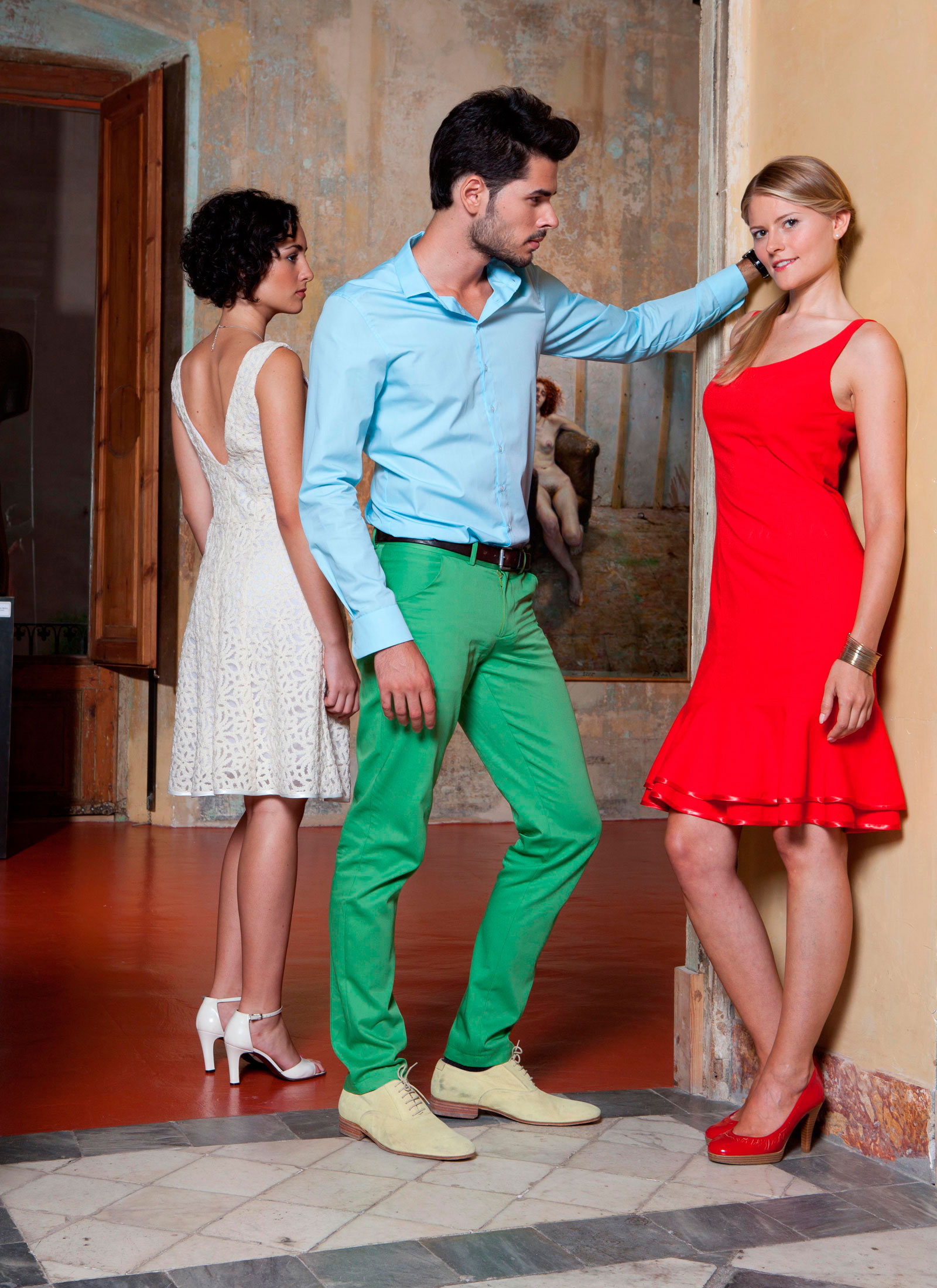 The "Flower Power" collection is a modern interpretation of the past flowery days in Woodstock – the Flower Power movement continues blossoming in these Alsamendi dresses.